Built to last, cast in aluminum these grills are inherently rustproof. The hinges, molded into the grill itself, offer the same long-lasting durability. This near-Legendary design is why many 70-year-old PK grills are still used today. The unique patented 4 vent system offers unbeatable temperature and air control while the Aluminum gives superior heat retention, saving you money. The unique to PK 4 way vent system allows you to grill, smoke, bake, and even have 2 separate cooking zones. Works like a Kamado, but it's lightweight and portable making PK grills perfect for campers, hunters, and tailgaters.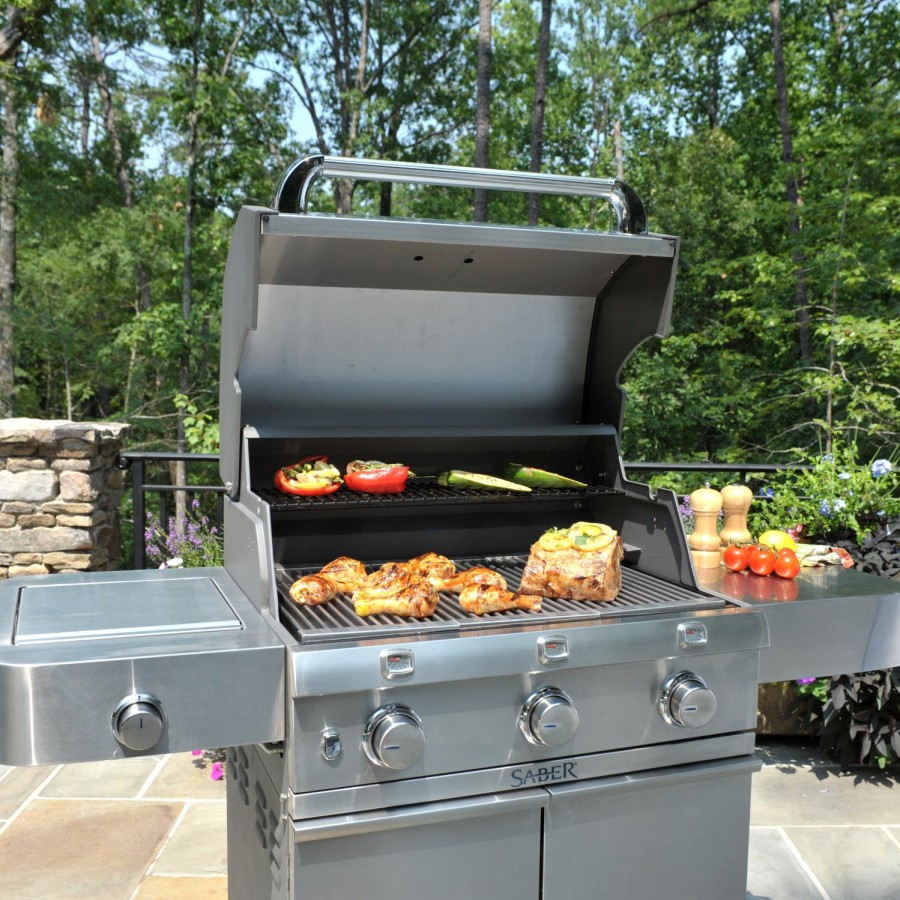 Intense heat, with fewer BTUs. Apply extreme sear marks, and cook with the lid open for quick grilling recipes.
Flare-ups are a thing of the past, with SABER's patented technology. Its unique cooking structure creates an oxygen-free zone that won't let flames erupt.
Vaporize grease which adds flavor, and gain the bonus of easier clean up-just burn-off and brush away!
Saber Grills includes built-in premium grills, outdoor kitchen components, and freestanding cart grills.
Unni 3s wood fired oven-easy to operate-powered by wood pellets. Affordable and portable, with wonderful wood flavored taste. Whether it is meat, fish, vegetables, thin crust pizza or even desserts the results are sure to please! Reaches 900 degree fahrenheit-Ready to use in 20 minutes.  Cooks a pizza in 90 seconds.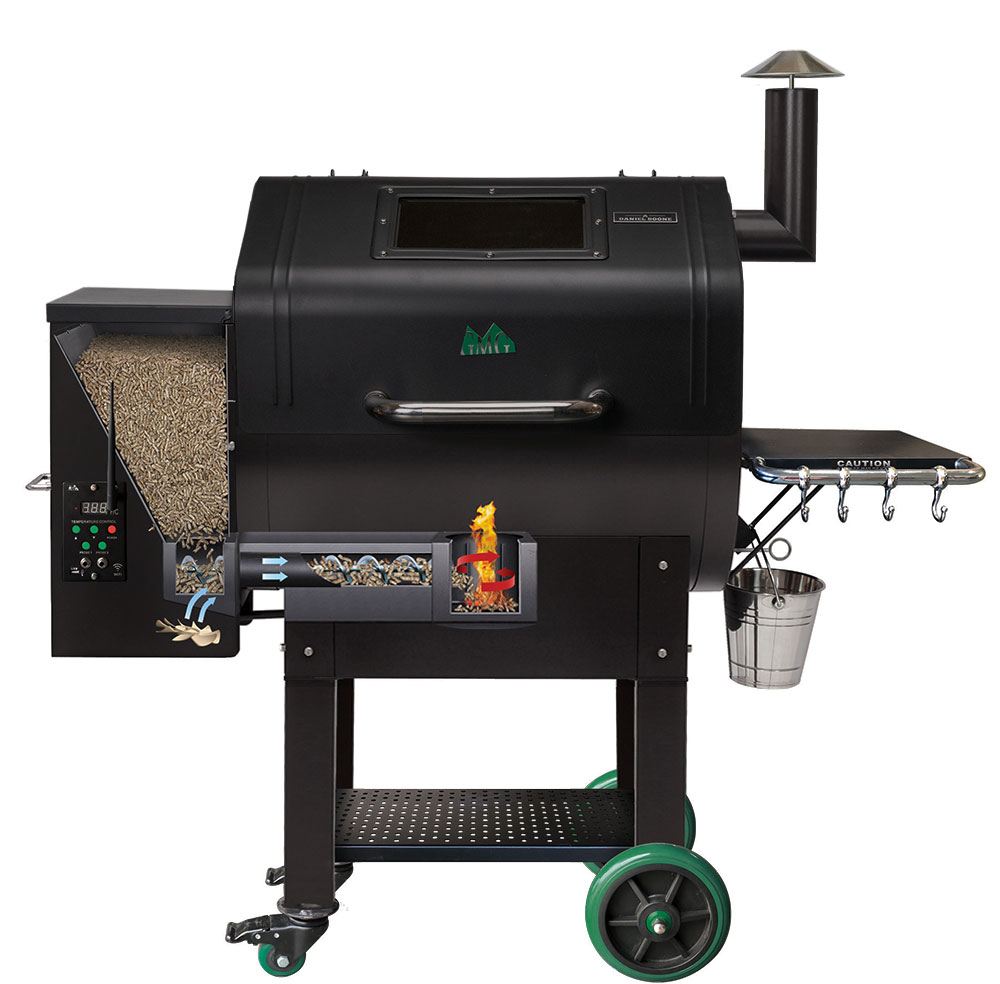 The Green Mountain Pellet Grill has the most amazing feature … complete control by WIFI from your phone. You simply download the app and every step is done from your phone. A pellet smoker provides fabulous smokey flavor. Lots of people prefer pellet to charcoal for smoking.  Come have a look at the Green Mountain Pellet Grill.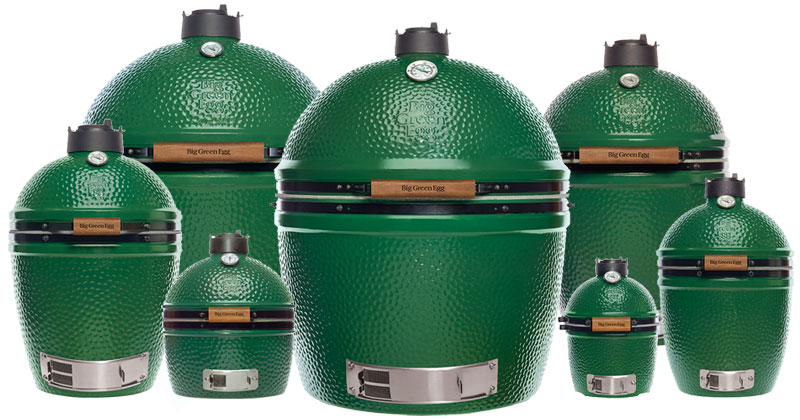 The Big Green Egg charcoal kamado cooker offers unmatched cooking flexibility. From low, even temperature barbecuing, to searing a steak or smoking a mammoth salmon, the Egg can do it all!
The Big Green Egg has a 34 year history to back up its claim as the ultimate cooker. A few great reasons to own an Egg include the ability of a load of charcoal to last over 12 hours for low and slow smoking, quick and easy startup, and unrivaled moisture retention in your food.  The Egg comes in 7 different sizes and has an extensive line of accessories including the famous Green Egg Lump Charcoal.
Want to find out what your fellow "Eggheads" have been cooking? Here's a link to the main forums where you can see what other Eggheads have been cooking. eggheadforum.com
The Canadian Website for the Big Green Egg can be found here biggreenegg.ca
We find the British Big Green Egg website to be very informative with lots of great pictures, videos and explanations of everything Egg – related. www.biggreenegg.co.uk
The Outdoor Greatroom Company
Fireplace Specialties is proud to offer these amazing high-quality outdoor living products. The Outdoor Greatroom Co. has a wide selection of gas fire pits and fire tables. They also have outdoor fireplaces, furniture and pergolas.  Come into our showroom to see the display of The Outdoor Greatroom Co.  We can assist you with plans for your outdoor living space.